Welcome to Fonetix, a website specialized in phonetic correction and pronunciation of French in FLE
Fonetix is also a platform offering:
. Pronunciation exercises for French students: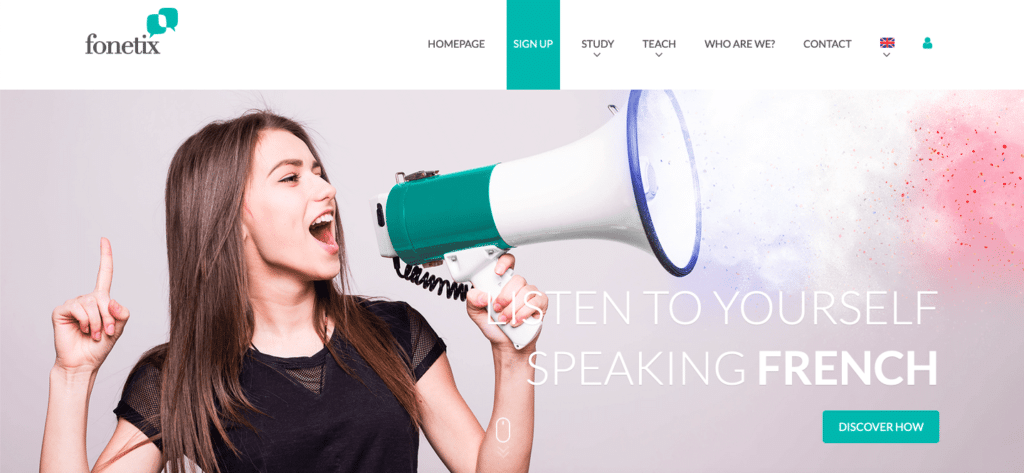 We created a platform to learn how to pronounce French with different paths depending on the mother tongue. The Spanish course is already online! See the platform overview.
This platform consists of a free part, the discovery course, to study the rhythm and intonation and a paid part, to study the sounds of French that you have a problem with. We have created the exercises based on the difficulties related to your mother tongue.
. Phonetic correction resources for French teachers:
– We provide you with free educational resources, so that you can train and be comfortable with the teaching of French phonetics.
– We have also designed a toolbox allowing you to select the learner's error and access remediation exercises, which are based on the principles of corrective phonetics by the verbo-tonal method.
Are you looking for phonetic correction activities in FLE to help your learners improve their pronunciation? We've already published course sheets. Feel free to share, comment, use and to be kept informed of new publications, subscribe to the Fonetix newsletter!
Enjoy your visit! 🙂